"Our experienced remote IT support consultants are waiting to help you with anything IT"
Really appreciate your speedy response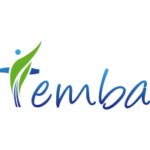 Really appreciate your speedy response to all our queries and efficient resolution of the issues we've had.
Microsoft Office Desktop Software Installation
No job is too small for Your Computer Department and our Remote IT Support consultants are always happy to assist users with installing and activating Microsoft Office software - or any other software, for that matter.
VPN Configuration
One of the more common requests of recent times is to obtain secure, remote access to your office desktop PC from your home laptop. It is important to do this properly as, simply enabling a remote desktop connection directly form the internet exposes your company network to excessive risks from cyber criminals. Our remote IT support consultants use secure virtual private network (VPN) technology to create secure access for users to connect to their office PC from their home laptop.
Slow-running PC optimisation
Many PCs become cluttered with uneccessary, inefficient or even malicious software. Our highly experienced consultants are experts in the identification and resolution of issues with slow performance PCs.
Microsoft Office 365 User Provisioning via Online IT Support
A common task for our experienced technical consultants is the creation of new user accounts in Office 365. Staff turnover provides us with an almost constant stream of work as companies hire new staff.
We ensure that new accounts are created correctly, given the correct access to files, and ensure that they belong to the correct mailbox distribution groups, access to the relevant shared mailboxes, and belong to the correct Microsoft Teams groups.
We also ensure, should a member of staff leave, that their user account is locked to the user, but remains accessible by senior members of staff should this be required.
New printer configuration
Printers can be tricky things to get right - especially if the printer needs to be available to the network for multi-user access. Also, most small businesses prefer to use multifunction printers with a scanning facility. Our remote IT support technicains have processes to ensure that scanners are configured correctly, securely and most importantly,. that they are simple to operate.
Web site alterations and updates
Many minor changes to web sites can be managed without creating projects for web developers. This can be of particular use for amending opening times for holiday periods, or adding other minor updates to copy across your web pages.
Investigation of email bounce-back errors
We have skilled remote IT support consultants who can pin-point issues relating to email errors. Be that DNS configuration errors, mailbox corruption or even user error - we can find the cause and offer a solution.
Remote IT support for data organising & directory structures
Supporting our clients for many years means that we see different IT systems at hundreds of different companies. We know what works but more importantly, we know how to spot an organisational behaviour which will lead to chaos further down the line. Many startup, high-growth, companies value our input regarding how to structure their IT systems in order to make them scale-able as they grow.
Liaising with 3rd party software developers & service providers
We regularly to act on behalf of our clients in order to deal with their software developers and service providers. This may be to explain a complex issue that needs their software developers to investigate. It may also be to resolve communication breakdown issues where the service provider and the client are unable to interpret each others' situation.
Examples of software companies we have worked with include: Sage, BT, Virgin Media, Ab Initio, Clear Thinking, Bluebeam, Datafile, Trigold, 123-reg, Evolution, CSY, Squarespace, Vebra and many more.