Your Computer Department was established in 2000 and Accredited by CompTIA to provide outstanding IT Solutions & Support. Our support services for small businesses are second to none and offer unmatched value for money.
"While every small business is different, most need a remarkably similar IT system that scales up and down to meet their ever-changing needs."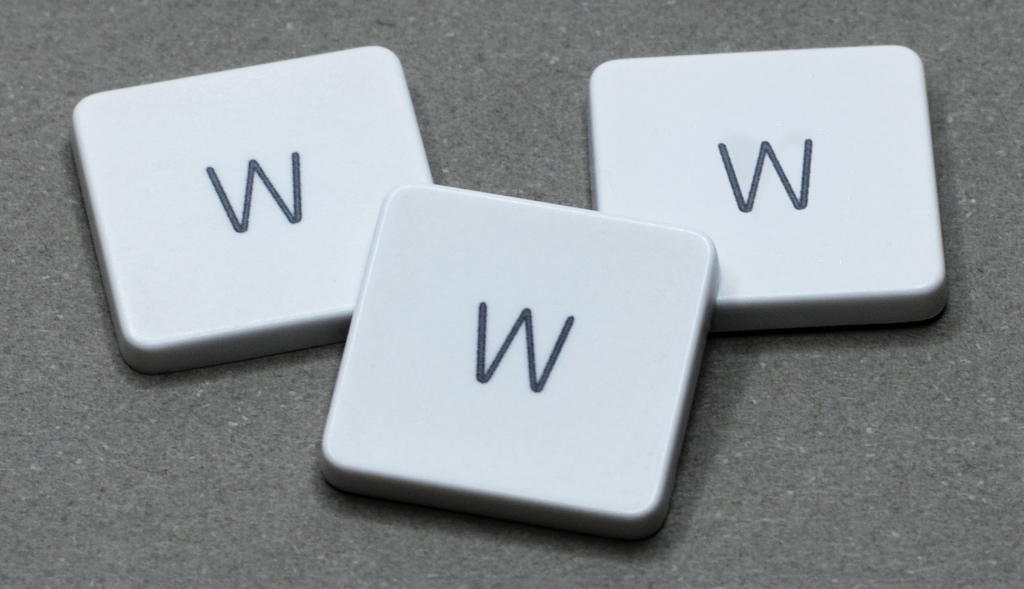 Domain Registration & Hosting
It all starts with a domain name. That's the www.YourCompanyName.com thing. A domain name facilitates many things but, put simply, it provides for professional email addresses, and a professional web site address. Domain names are registered for a period of time, after which they need to be renewed. We register and maintain the renewals of domain names for our clients.
A web site also needs a file server to live on. Some web developers provide this as part of what they offer. If they don't, then we can provide this. We call this 'hosting' a web site.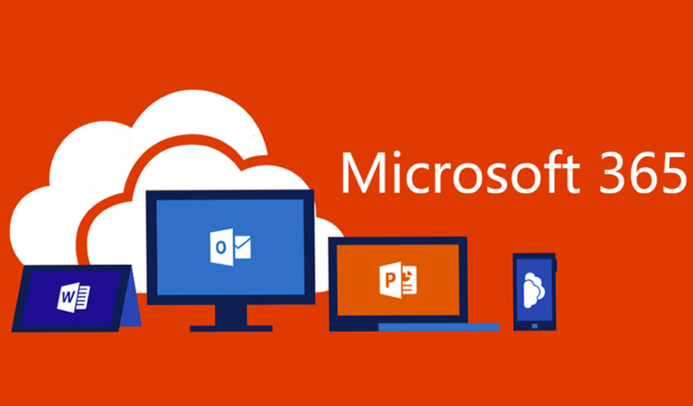 Microsoft 365
Microsoft 365 is a subscription service. It incorporates many things but, on the whole, its normal for small businesses to opt for one of three products:
Basic – This provides the Microsoft 365 features including Microsoft Teams, but not the installable software for Word, Excel, Outlook etc. These functions are only available within a web browser like Google Chrome, Microsoft Edge or Firefox.
Apps only – So this is the reverse of the Basic product. In this case, you get the software which is licensed for you to install on up to 5 devices, but none of the online functionality such as Microsoft Teams.
Standard – Mailbox and software together. In this subscription, you get the online services such as Microsoft Teams, and you also get the software for you to install on up to 5 of your devices.
If you purchase this directly from Microsoft then the subscription price varies between two purchasing options.
Monthly billing, flexible contract. This offers the most flexibility and allows you to increase and decrease licenses each month. The trade-off is that the price is higher over the course of the year than it is compared to the annual contract.
Annual billing, fixed contract. This is the lowest cost option but comes with inflexibility. Additional users often cause invoicing issues with the Microsoft plan of charging a full year in advance.
SOLUTION: Transfer your subscription to us, and we'll give you the month-to-month flexibility and also give you the lower rate. You can't buy Microsoft 365 at this feature level directly from Microsoft!
BONUS! You can transfer to us at any time – if you have remaining time on your Microsoft contract then this will be refunded to you.
Fully synchronised email
Microsoft 365 provides our preferred mail solution. This also synchronises mail, contacts, calendar appointments, reminders & notes across any and all devices. So, whatever emails you send on your mobile phone will appear in the sent items of your laptop. Whatever calendar entries you have on your iPad will appear on your desktop PC, and any notes you store in Outlook will be visible on any other device you log into.
Microsoft Teams
Microsoft Teams is a way for you to interact with your colleagues and contacts in a way that makes it easy. The features list is massive and includes:
Video Conferencing with meeting notes, file sharing and even a whiteboard
Instant text-based messaging
File sharing
Notes and valuable information sharing across your teams
Teams is here to stay. It has proven itself to be invaluable to businesses large and small. Even sole traders use Microsoft Teams, and once you start using it to its full potential, you'll know why.
Secure & efficient sharing of files
The modern small business often has multiple devices per user, and multiple users across the business. Members of staff need access to files from wherever they are and whichever device they are using. With Microsoft 365, we can make this happen in an ultra-secure setup while ensuring that each member of staff only has access to the files relevant to them. With Microsoft 365, management level files can easily be secured so that general staff cannot see them.
Files and folders can also be shared with people outside of the company, too. This means it is easy to share data. Now you can allow your accountant access to Sage backups and grant your web designer access to your artwork.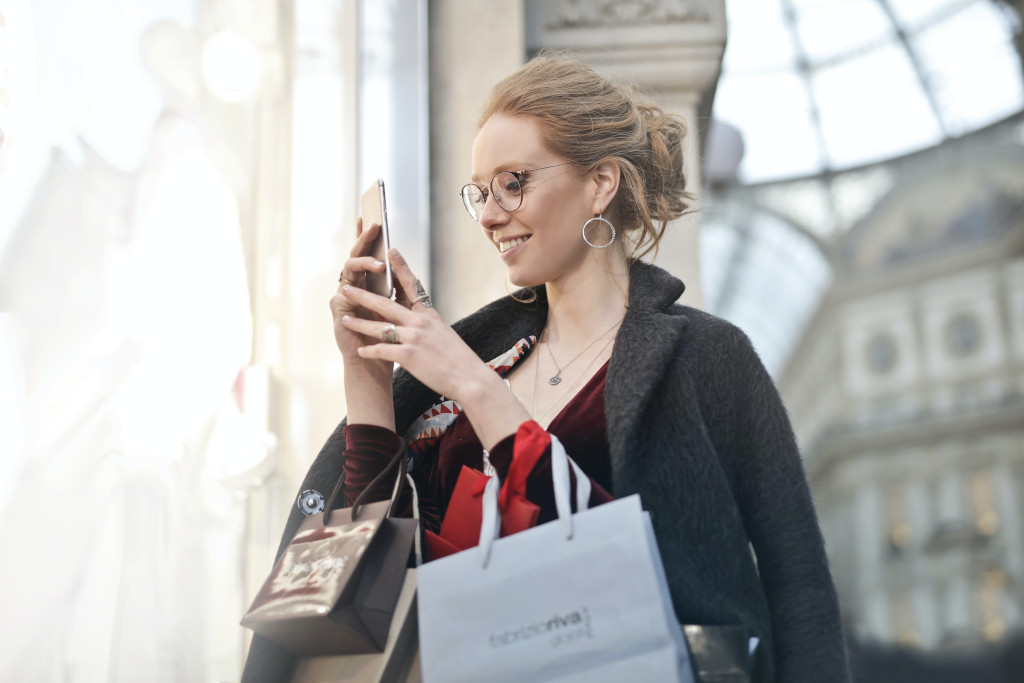 Automatic Email Signatures
Replying to a potential customer while you're sat in the coffee shop on your iPhone? What impression will you give to your potential client? Will your signature say 'Sent from my iPhone' at the bottom?
Not anymore, when you use our automated email signature service. Every email you sent will go through a signature 'stamping' process after you send it – regardless of what device you used. Therefore, each and every email will look sleek and professional – regardless of whether you were sat at your desk, or stood in the freezer isle at Tesco.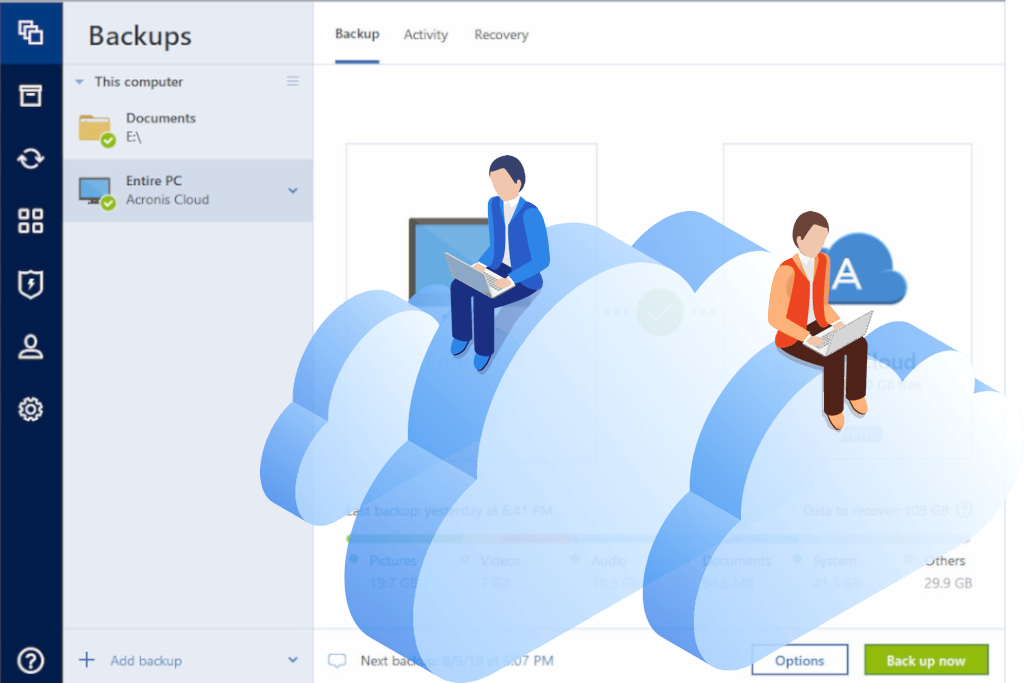 Secure, encrypted & automatic backups
Forget copying files to a USB stick. Backups need to be automated, they need to be encrypted and they need to be stored off-site. Our chosen back system for Microsoft 365 happens daily. It creates an encrypted snapshot of everything across your entire business – all of your data and all of your mailboxes. Should you ever need it, you can recover individual files or emails, or you can restore your whole system – from backups retained across the last 6 months. At just 29p per GB, per month (less with a service contract), this is essential for any responsible business.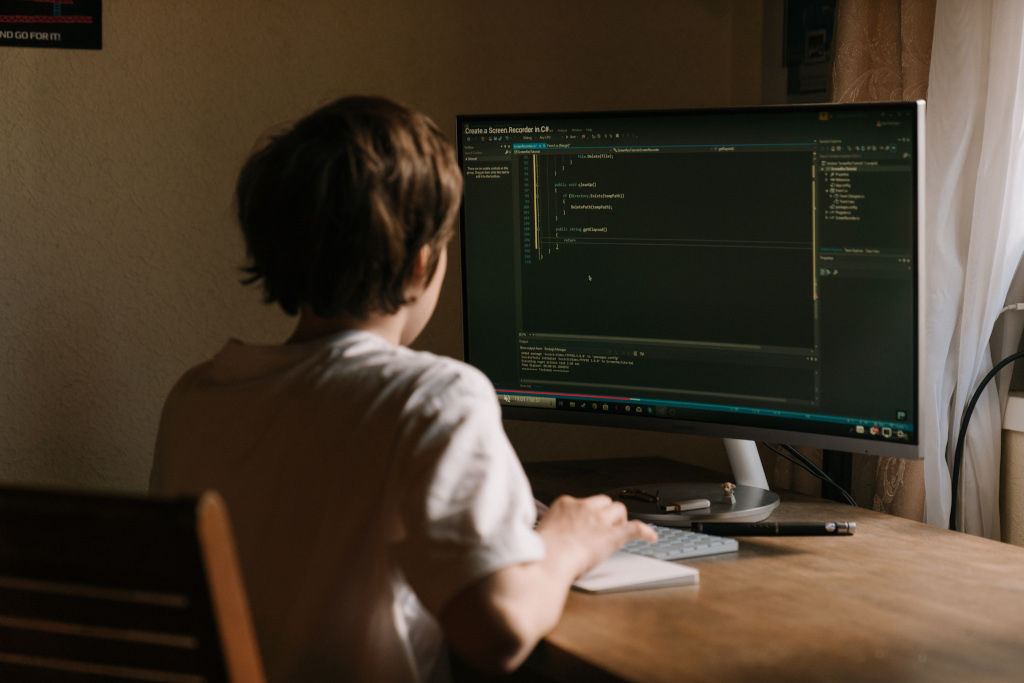 Secure PCs
In a post COVID-19 environment, we know more than ever before that working from home brings with it some huge benefits. A more balanced lifestyle and undisturbed concentration in a quiet environment are just two examples of why working from home is here to stay. However, with it comes some drawbacks for traditional IT systems. Unauthorised use of PCs, and accidental malware infection is a real problem for small businesses.
Normally, in a multi-user environment, an office-based file server will control access rights to PCs. It will dictate whether a user has the ability to install software, for instance. This all relies on that PC being able to communicate with the server – and this is becoming more of a challenge as businesses move away from this traditional server environment.
To make things simpler, we now have Microsoft Azure. This is a little-known, but standard part of Microsoft 365. It means that PCs can belong to the business and behave in a controlled way from anywhere – without the need for an office-based file server. Any user can log into any PC, and each user can be assigned restrictions or privileges as required.
Secure Data
A secure PC is one thing – but if someone was to steal your PC, then they will also be able to browse through all of your company's data files if you don't protect the hard disk with file encryption. Your password is not required – a hacker can simply remove the hard disk and insert it into another PC to view the data. It is therefore critical to encrypt every hard disk. This prevents the thief from viewing the data. We do this as part of our standard setup process for every PC we configure.
Pay-As-You-Go or All-Inclusive
It's up to you. We have a range of service levels for you to choose from ranging from zero commitment through to all inclusive. Choose to simply pay only for what you use, or upgrade to a service contract to give you priority support, inclusive fault fixes and predictable monthly costs.
Sounds interesting?
Give us a call to discuss your circumstances. We're confident we can provide you with all the professionalism you need, at a price you can afford.